Pearns Point Island Antigua
Located on the famous west coast of Antigua lies Pearns Point – a dramatic and spectacular peninsula connected to the mainland by a narrow causeway, reaching out into the turquoise crystal waters, a stretch of untouched hillside surrounded by powder soft white sand beaches.
Antigua's jewel in the crown has been discovered. For those dreaming of waking up to uninterrupted views across the Caribbean Sea and amble along deserted beautiful beaches, Pearns Point exceeds your dreams. Whatever your tastes, your expectations will be met and surpassed.
The Pearns Estate consists of over 137 acres of mature landscape and has been carefully sub-divided into approximately 71 residential lots.
The Founders Phase has successfully finished with the sale of all 15 initial Lots. Construction of all roads and infrastructure is now complete, clearly demonstrating the possibilities that await early investors.
The next phase of Lot Sales – the Pioneers Phase – has now been announced. Early buyers at the eagerly anticipated Pearns Point development will be rewarded with a discount on List Prices for selected Lots. Despite the great success of the Founders Phase, there are still many outstanding Beachfront, Oceanfront and Ocean View Lots for sale – a rare and exclusive opportunity for the early buyer.
To view Pearns Point Island please click on the link below.
View Pearns Point Island next to Jolly Harbour Marina Antigua »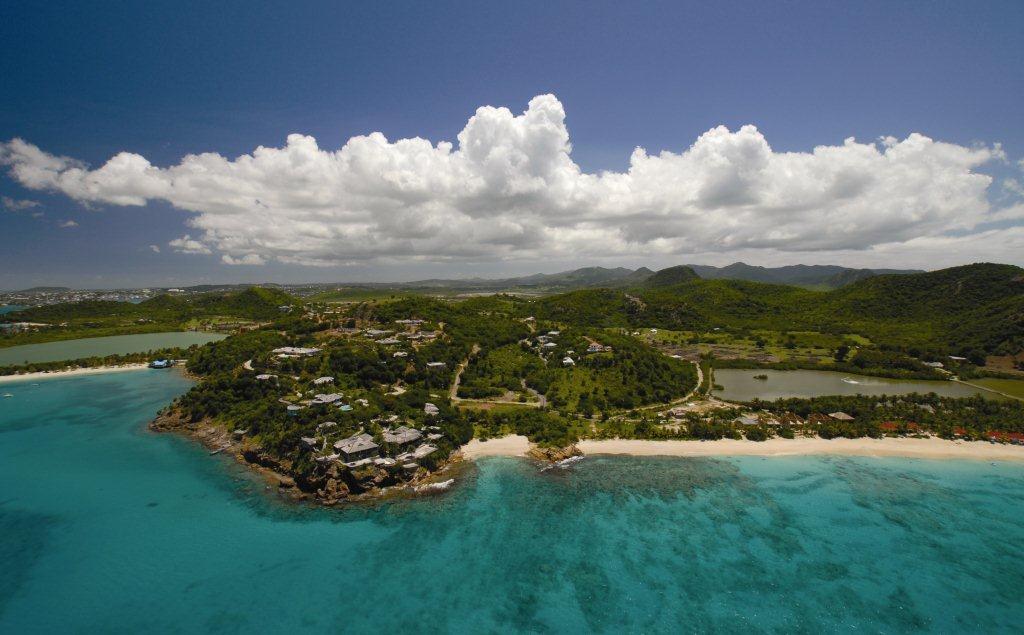 Galley Bay Development Land Antigua
This prime 4.6 acre development site is located within the prestigious Galley Bay Heights Development.
It has an elevated position along with being less than a minutes walk to the stunning Shell Beach and Galley Beach.

This undeveloped site has planning approved for development in principle along with concessions and government backing/approval.
The site has planning passed in principle for commercial and residential development.
To view Land for Development please click on the link below.
Hillside Plot Galley Bay Heights Antigua
This stunning plot, just under 1 acre has breathtaking views over Deep Bay and is available for purchase within Galley Bay.
Located on the northwest coast of Antigua lies Galley Bay Heights a dramatic and spectacular peninsula with an exclusive high-end quality residential development, surrounded by stunning beaches and the Caribbean Sea.
This fantastic plot is less than a minute's walk to the secluded and exclusive shell beach.
To view this Hillside plot please click on the link below.
South Beach Plot Jolly Harbour Antigua
A unique opportunity to purchase a South Finger Beach Front plot on the beautiful Palm Beach in Jolly Harbour.
Situated along the breathtaking long white sandy stretch of beach that also offers the famous 'green flash' sunsets, the plot offers a calm stretch of ocean with 2 rock jetty's directly infront of the plot which virtually gives you the feeling of being in your own private bay!

This prime parcel of land is located at the secluded end of Palm Beach, enabling you to build your private luxury dream home in tranquil surrounds of lush tropical plants and palm trees.
The benefit with the purchase of the plot is the vendor has invested in concept drawings enabling you to envisage the finished project, which have been approved by CDAL (planning committee).
To view this Beach Land please click on the link below.
South Marina Beach Plot Jolly Harbour Antigua
With only 1 plot left available to purchase located along this sought after South Marina Beach (neighbouring Reeds point), along the South Finger of the popular Jolly Harbour Marina complex.
This beach plot has direct access to a secluded tranquil beach.Whilst there are no private beaches within Antigua and Barbuda this is as good as it gets!

The Marina Beach Plot, contrary to the Palm Beach Plots gives you planning permission to build a 2-storey property in order for you to take full advantage of the panoramic Ocean and Sunset views.
To view this Marina Beach plot please click on the link below.
View this Marina Beach Plot in Jolly Harbour Marina Antigua »
Reeds Point Hillside Plots Jolly Harbour Antigua
Reeds Point offers breath taking 360 degree views of Jolly Harbour Marina, Jolly Beach, the surrounding islands and beyond.
Although these Hillside Plots are still within the gated community of Jolly Harbour; Reeds Point will be individually gated greater adding to its appeal as a high end, exclusive development in a community supported by superb ammenities.
There are only 21 plots on the whole point, so privacy is guaranteed.
To view these Hillside land plots please click on the link below.
Sugar Ridge Development Antigua
Sugar Ridge is a former sugar plantation parkland and covers 43 acres of sloping fertile land on the fashionable southwest coast of Antigua.
Sugar Ridge offers 54 fully serviced home sites from 0.33 to 0.84 acres, all with stunning sea views in a private gated community. Purchase a plot, then design and build your Caribbean dream home (subject to approval) or select one of three, four or five bedroom Sugar Ridge homes.
The homes are architect-designed in a 'Classic Caribbean' style with extensive terracing, gardens and infinity pools. The Sugar Ridge homes are ideal for year-round outdoor living.
To view this development please click on the link below.
Framed by some of the world's most beautiful and tranquil beaches.
It is no surprise that Antigua is gaining traction in the tourism market. More and more people are choosing Antigua as the perfect destination for weddings, honeymoons, vacations and holiday homes and rental investments.
Our friendly, professional team at Antigua Estates is always ready to assist helping you find your dream home and can be reached by emailing info@antiguaestates.com
To view all property and information please visit our website: www.antiguaestates.com »